Tags
Chem. Weap. agreement, Chem. Weap. conspiracy, chemical bombs, Chemical Red Allert, Chemical weapons, Conspiracy, Joint Investigative Mechanism, Plots, Russia, Syrian Resistance, Terror Agents, Terrorism By Proxy, Terrorist attack, Terrorists Gangs, USA plots, Vitaly Churkin, War Against Terrorism, War by Proxy, War Crime Alert, War Criminals, War on Syria, War Strategy, Zionist conspiracy
---
Russia's UN envoy has called on the international community not to draw "hasty conclusions" from a year-long UN investigation that blames the Syrian government for carrying out two chemical weapons attacks in the past two years, and Islamic State for one.
"We shouldn't come to hasty conclusions. We need to step very carefully here," Vitaly Churkin told the Russian media in New York, saying Russia needs more time to study the 95-page report.
The UN Security Council-backed investigation was conducted by the Organization for the Prohibition of Chemical Weapons (OPCW) and the UN's Joint Investigative Mechanism, a body known as JIM that investigated nine separate chemical weapons attacks that had been previously verified by the OPCW.
---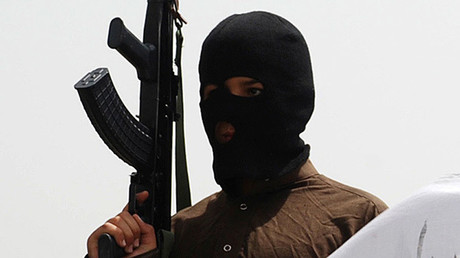 ---
All incidents occurred after 2013, when Syria handed over its chemical weapons arsenal to international monitors. In six instances, JIM was not able to definitively apportion blame, in two cases, in Idlib in 2014 and 2015, the report said that government forces had used chlorine gas – which was not removed in 2013 due to its civilian uses, but is forbidden on the battlefield. In one case, Islamic State appeared to have used mustard gas in Marea in August of 2015.
Churkin said that the findings were notable, as "usually all blame gets assigned to the Syrian government."
He also said that Russia will discuss the findings with the US at the next United Nations session in September.
"JIM was jointly set up by Russia and the US. It was a very complex process, and I have already spoken to [United States UN envoy] Samantha Power, who is currently on vacation. We agreed that as soon as she gets back, we will sit down and decide what we can do on the basis of this report."
---
SOURCES:
RT
Submitted by SyrianPatriots 
War Press Info Network at:
https://syrianfreepress.wordpress.com/2016/08/25/chemical-weapons/
~
Re-publications are welcome, but we kindly ask you,
to facilitate the correct information's diffusion,
to cite all these original links and sources.
---
NOTE: The contents of the articles, speeches or comments on this page are of sole responsibility of their authors. The team and the editorial staff of SyrianFreePress do not necessarily subscribe every point of view expressed and are not responsible for any inaccurate, incorrect or offensive statement in this article. Complaints and corrections (verifiable) will be welcomed and accepted. Copyright owners can notify their claims to us, and the verified contents will be removed.
SCROLL DOWN TO READ OR LEAVE COMMENTS
---